We set out to improve the lives of poverty-stricken Londoners over 160 years ago. Today, the challenges may be different, but our vision is the same - to create homes and communities where everyone can flourish.
Scroll through our timeline to see how we've grown to  become an organisation with over 107,000 homes and 220,000 customers. We also have 20,000 care and support customers.
1862 - 1868

A man on a mission

1862
George Peabody, an American banker and philanthropist, creates the Peabody Trust with a donation of £150,000. He later increases this to a total of £500,000. His five trustees agree to use the money to build affordable housing for people on low incomes.

1864
The first Peabody homes for the 'artisan and labouring poor of London' open at Commercial Street, Spitalfields. This estate, and all of our other estates until the end of the 19th century, are designed by architect Henry Astley Darbishire.

1869 - 1913

The early years

1869
George Peabody dies in London in November, aged 74. His funeral is held at Westminster Abbey, where he's buried for just one month. In December, his body's taken to his final resting place in the US.

There are now five Peabody estates in London.

1871
The first Peabody estate south of the River Thames is built. The Blackfriars estate in Southwark has 384 flats in 19 blocks.

1900
Queen Victoria grants Peabody a Royal Charter, which gives us more powers. It allows Peabody to operate within a 12-mile radius of the Royal Exchange, which stands in the heart of the City of London.

1914 - 1959

Destruction, despair and then repair

1914
First World War breaks out. During the war several thousand men from Peabody estates serve in the armed forces, with nearly 400 dying on active service. Peabody now has 24 estates across London.

1920s
Starting in 1922 with the opening of the Horseferry Road estate, Peabody's work continues to expand across London. The very large Hammersmith estate – the last one to have a separate bathhouse and laundry block – is formally opened in 1927 by the US Ambassador.

1945
By the end of the Second World War, air raids have caused extensive damage to a number of Peabody estates. Around 200 residents and three members of staff have been killed. It will take Peabody more than ten years to repair and rebuild.

1948
A private Act of Parliament is passed – the Peabody Donation Fund Act 1948 - to further modernise the powers of the trustees. This time, the area of operations is extended to a radius of 25 miles from the Royal Exchange

1960 - 1994

Speaking out about poor housing

1960s
The Catholic Housing Aid Society, which becomes the Family Housing Association, then Family Mosaic and ultimately part of Peabody, opens branches across the country. Volunteers hold weekly advice sessions for people in difficult housing situations.

1963
Ealing Family Housing Association (EFHA), which later becomes Catalyst Housing Limited and ultimately part of Peabody, is founded by a group of Ealing residents. It aims to improve the conditions of local housing and provide homes for local people who couldn't compete on the open market.

1966
Rev Eamonn Casey, National Director of the Catholic Housing Aid Society, helps set up the homelessness charity, Shelter. This follows the BBC screening of Cathy Come Home, a film about a young family pulled apart by worsening housing conditions.

1995 - 2010

A celebration of life and progress

1995
Thousands of people join together across London and the US to celebrate 200 years since the birth of George Peabody. Queen Elizabeth II opens Bruce House in Covent Garden, a former London County Council (LCC) building modernised by Peabody. In November, a service of thanksgiving for George Peabody's life is held at Westminster Abbey.

1996
Peabody sets up the Waltham Forest Community Based Housing Association (CBHA) in partnership with  Waltham Forest Housing Action Trust to refurbish four former local authority estates.

1997
Peabody sets up a new directorate dedicated to community regeneration. It aims to support residents into work and empower people to live happier and more fulfilling lives.

2011 - 2016

Securing more homes for more people

2011
The Crown Estate Commissioners transfer 1,230 homes on four London estates to Peabody.

2012
Peabody celebrates its 150th anniversary with a year of special events. Hundreds of residents, staff and friends attend a service at Westminster Abbey, street parties, a sports day and more.

2014
Gallions Housing Association joins Peabody. This marks the start of an ambitious long term regeneration plan to improve, grow and look after Thamesmead.

2017 - 2021

Growing stronger every day

2017
Family Mosaic merges with Peabody. The two organisations share a strong social purpose and vision to provide high-quality, affordable housing, community investment, and care and support programmes. CBHA also merges with Peabody. The merger is completed in March 2018 when Peabody, Family Mosaic and Gallions all become one organisation.

2019
Town and Country Housing, a Kent-based housing association, joins Peabody as a subsidiary.

2022 - now

Today's Peabody - continuing to help people flourish

2022
Peabody and Catalyst Housing Association join together, with Catalyst becoming a subsidiary of the Peabody Group.

2023
Town & Country Housing and Rosebery Housing Association join together as a single organisation within the Peabody Group.

Peabody and Catalyst Housing Association merge to become one organisation with over 107,000 homes and 220,000 customers across London and the Home Counties. Peabody also has 20,000 care and support customers.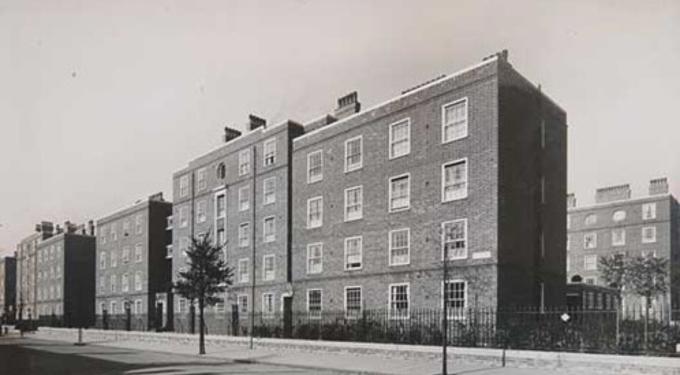 Our history
We started over 160 years ago with one man and £150,000. Find out how we've grown into an organisation with 107,000 homes and 220,000 residents.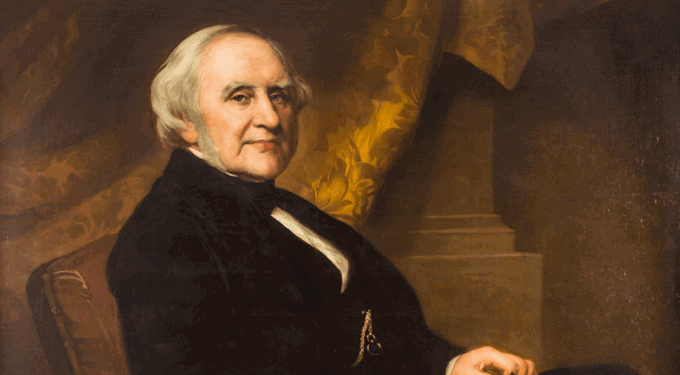 Our founder, George Peabody
George Peabody (1795-1869) was born in Massachusetts in the US. One of eight children, he left school at the age of 11 to work and help support his family.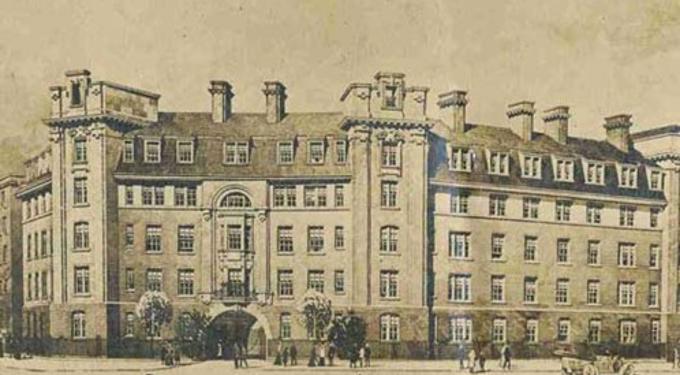 Our estate history
Our estates are our heritage. Find out more about the homes and communities we've created and how they've changed over the past 160 years.
Got a question about our archive – or have a story to tell?
Please email: history@peabody.org.uk
Please include a postal address or telephone number so that we can reply to you.