Our homes and communities are for everyone
We work hard to ensure we're providing for people whose needs have evolved as they've grown older
We own and manage around 1,040 specialist homes for older people. These homes are designed to help them maintain, and in some cases increase, their independence.
We also have a wide programme of services and activities to help them connect with their community and lead richer lives.
Our services
We have a range of housing options and community programmes that help older people to stay independent but connected to those around them.
---
Sheltered housing
Our self-contained homes are for people who want to live independently, with reassurance that there's help at hand if it's needed.
---
Extra care housing
For customers who need regular support with personal care or taking medication. Even with shopping or meal preparation. Our self-contained extra 'care homes' provide CQC-regulated support.
---
Day opportunities
Preventing social isolation is one of our main priorities. That's why we offer regular daytime activities, like arts and crafts, exercise games and even group excursions to the theatre. We also offer special sensory activities for people with dementia.
---
Community centres
Our community centres offer a hub of activity for older people, where they can socialise, learn new skills and take part in activities.
"Everything about the service is very professional. The staff are very conscious of how we need to look after ourselves and everything they do is just for us. They are marvellous!"

Sussex customer
Our impact
The services we offer are regularly used by hundreds of people across 13 local authorities in London and Sussex. With the help of our support workers and care teams, our customers are able to live happy, healthy and fulfilling lives.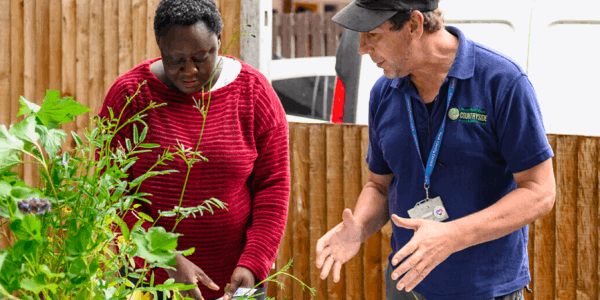 A blissful garden
Our green-fingered staff and customers at Arthur Bliss House in Haywards Heath have grown a beautiful garden. This project has given customers something fun, calming and interesting to focus on. It's also brought people together, and two newer customers who met in the garden are now like two peas in a pod!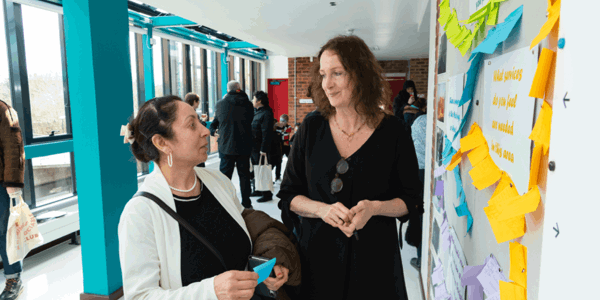 Our approach
We believe in working together with our customers. We ask them what's important and work with them to provide the support and services they want. That way, everyone feels involved.
Would our services benefit the people
in your area? We're always keen to expand our
services to help more people.