A safe place to learn explore and succeed
We provide specialist homes and care and support services for people who have learning disabilities
But we don't make all the decisions on our own. We work side by side with customers to create services that help them live the life they want and be as independent as possible.
Our services
Find out more about all the services we offer to support people who have learning disabilities.
---
Supported living
For those who need a little more support, we offer at-home 24-hour assistance. This support means they can stay living in their own home.
---
Visiting support
Our supported housing is for people who need some support day-to-day but may one day want to live independently. We can put together a tailored action plan to help make that dream a reality.
---
Supported housing
We provide support so people can continue to live independently in their own home. Whether it's support with personal care or taking medication. Or simply lending a hand with things like shopping or preparing meal – we're here for it all.
---
Extra care
Our extra care supported housing is for people who may need more regular support and are not ready or able to live independently. We provide support for things like personal care.
---
Care homes
A 24-hour Care Quality Commission registered home for people who might have more complex needs. This could include physical and medical support or help with leisure activities – whenever and wherever it's needed.
"I feel much more relaxed and less stressed here and can be more independent than I used to be. I feel so much happier here knowing that I can get the support I like, in a home I love."

Darren, Chelmsford
Our impact
We're currently helping around 300 people across five local authorities in Essex and London. The services help our customers live happier and more independent lives, every single day.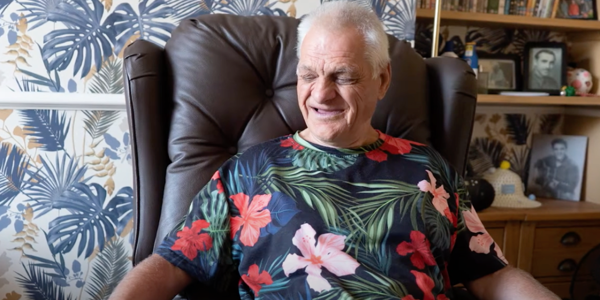 Spotlight: Paul's tropical haven
Feeling at home means everything to people. That's why we helped Paul, one of our partially-sighted customers, decorate his bedroom. He chose a tropical wallpaper with bright colours and sparkles, which he can see more clearly. Great choice, Paul!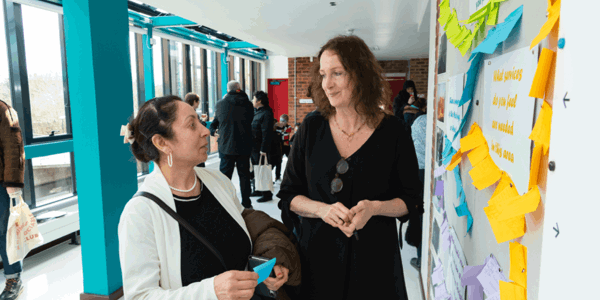 Our approach
We know that everyone is different, no matter what disability they may have. So we deliver personalised support for each of our customers. Find out more about our approach to care and support.
Would our services benefit the people
in your area? We're always keen to expand our
services to help more people.