Being sustainable is not only an essential part of tackling climate change. It also saves residents money, helps combat fuel poverty, boosts the economy and creates jobs.
So we're doing whatever we can to mitigate the impact our homes, residents and communities have on the environment.
We're focusing on these key areas: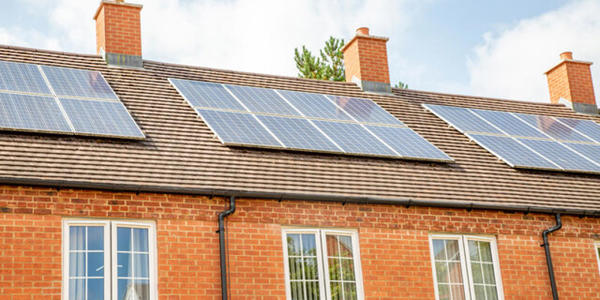 Energy efficiency
Housing emits almost a quarter of the UK's carbon emissions. So we're making our homes more energy efficient by installing better insulation, improving ventilation and replacing doors and windows. We're also putting solar panels on the roofs and making small changes such as adding new taps and toilet flushes to save energy and lower water consumption. All these actions are also helping save our residents money.
Our newly renovated London head office has energy efficiency at its heart, with solar panels saving 6,250kg of CO2 a year – the same as travelling 23,400 miles in a car. We're also trialling electric vehicles in our Estate Services fleet and plan to electrify the whole fleet by 2030.
Education
We want to take our residents and colleagues with us on our sustainability journey. So we're offering sustainability training to make sure we're embracing sustainable practices across the whole organisation. We'll also develop simple, action-based campaigns focused on minimising our environmental impact.
Our Economic Inclusion Team is also here to help residents learn how to be more energy efficient and save on their bills by referring them to Pocket Powder and LEAP.
Green spaces
We're upgrading play areas and building specialist gardens that breathe more life into our communal areas. We're creating a biodiversity action plan to help make the best of our green space. We're improving the natural habitat where we build new homes and aim to achieve at least 10 percent biodiversity net gain in our new developments.
We're also focusing on recycling and waste management, and in particular adding new recycling facilities and extra waste collections for residents living in flats, for whom recycling can be difficult.
Want to learn more about us?
Visit our Investors page for our latest news, reports, financial statements and more.