Our ESG Report 2023
Our latest ESG (economic, social and governance) Report is out. Find out how we've performed against our environmental, social and governance targets. And see what we're doing to make sure we meet our long-term objectives of becoming a net zero organisation.
We've been around for 160 years and we're creating an organisation that's fit for the future in every way.
One that's not only sustainable environmentally and financially, but also socially.
Our aim is to help the people living in our homes and communities flourish. We do this by providing great homes and housing services and making a positive difference in our communities. We're also creating an inspiring and inclusive place to work so that we can continue supporting our residents, their communities and the environments in which they live for another 160 years.
What does sustainability mean for our residents? 
Reduced rents: at an average of £127 a week, our rents are £621m a year lower than the market rent.

More environmentally-friendly housing: we're improving the energy efficiency of our homes.

Improved outdoor spaces: we're investing in green spaces and play areas in our communities.

Higher incomes: we offer training courses, apprenticeships and career advice.

Increased independence: we provide help and support where it's needed.
What does sustainability mean for our organisation? 
Improves our credentials as an organisation with a social purpose.

Widens our options for raising money as we can take out loans linked to sustainability targets.

Ensures that every decision we make has a positive impact on the future because we know we're investing, building and creating for the long term.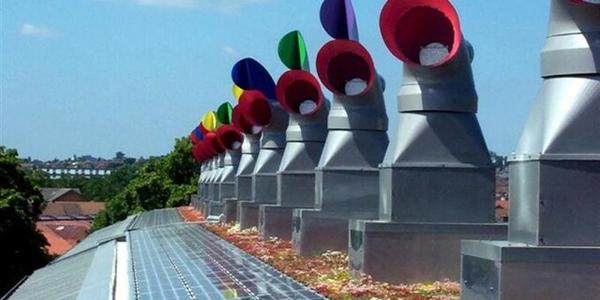 Net zero
As a large organisation with over 220,000 residents, 4,000 colleagues and an annual turnover of more than £1bn, we know we can make a positive impact over the long term for the benefit of the planet.
We're improving the energy efficiency of thousands of homes so they're better for the environment and cost residents less to heat. We're managing our open spaces to encourage and cultivate plants and wildlife. And we're reducing our carbon emissions across the organisation.
All of this is part of our journey to be net zero by 2050. We estimate we need to spend over £1bn to get to where we want to be and are working closely with residents, colleagues, partners and other housing associations to make sure we're ready for the future.
You can find out more about our plans for the next three years in our Environmental Sustainability Strategy 2023-26. It looks at how we're laying the foundations for our journey to net zero and beyond.
Leading the way in the industry
To be truly sustainable, our work needs to be measurable. That way, we can see what we're doing right, where to make improvements and how we compare against others.
In 2020 we helped create the Sustainability Reporting Standard for Social Housing. Today we continue to be guided by its 48 criteria across the areas of environmental, social and governance (ESG).
Our latest report highlights the good progress we made in the year to the end of March 2023. As an organisation we're benefiting from our renewed local focus and increased investment in our homes and services. We continue to make a significant positive environmental impact through our home improvement programme and a positive social impact through our significant social rent subsidy.
Want to learn more about us?
Visit our Investors page for our latest news, reports, financial statements and more.