Building caring communities is at the heart of our mission
Supporting people in the community is key to what we do. So when people need extra help, we make sure we're there for them
Our community outreach services bring advice and support to people facing issues that are negatively affecting their life, wellbeing and opportunities.
Our services
We provide one-to-one support, advice and information to help with a range of issues, including housing and welfare, wellbeing, debt and isolation. And we work closely with specialised agencies to connect people to services that work for them
---
Floating support
We provide housing-related support and advice through home visits, in the community or online. This service helps people avoid homelessness and supports people who are going through a crisis.
---
Hospital discharge
We support hospital patients with housing-related issues so they can return home safely. This not only aids recovery but also frees up hospital beds so more people can receive life-saving care. We work directly with patients whilst they're on the ward and continue to offer support as long as they need it.
---
Support for refugees
It can be very difficult to adapt to a new country and culture, especially after experiencing hardship. So we designed a five-year programme that helps people settle in, put down roots and restart their lives. We help them to live independently and get involved in the community. We can even provide support with getting English lessons, finding a job and any relevant paperwork.
"Their floating support service is incredibly person-centred and effective. Over the last few years, they have worked collaboratively and enthusiastically with us to address emerging and developing issues, across the diverse landscape of Essex. Genuinely a pleasure working with this service."

Essex County Council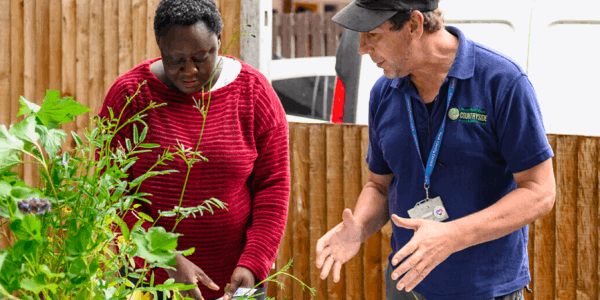 Spotlight: Homes for hospital patients in Colchester
Sharon, Outreach Support Worker, works hard on the ward to provide patients with a suitable home, apply for benefits on their behalf and even find them work.
During her first four months alone, she prevented eight people from leaving the ward without a home. She even went so far as to gather all a customer's debt letters and reactivate his pension, so he had a safety net the moment he left the hospital bed.
"Peabody has been instrumental in supporting customers with housing needs leaving the hospital, whilst liaising with the hospital system to provide key information, advice and guidance. The success has been highlighted by reduced stays in hospital for patients, and suitable accommodation provided to meet their needs."

NHS (North East Essex Clinical Commissioning Group)
Our impact
Our community outreach is constantly helping people. We've seen how personal, social and economic challenges can make life difficult.
But our services are making a real difference, helping thousands of people across 11 local authorities in Essex and London.
We reached a record number of 8,000 people in just three months.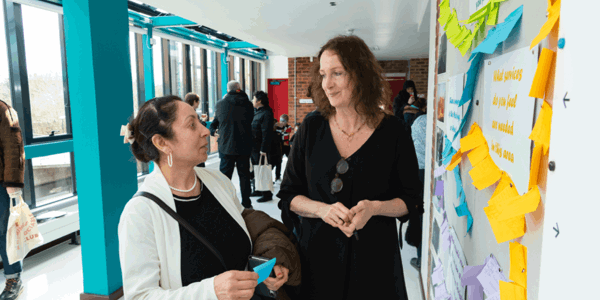 Our approach
Every community is different, so we tailor our services to meet their needs. Find out more about how we work with communities, local authorities and other organisations to deliver our life-changing services.
Would our services benefit the people
in your area? We're always keen to expand our
services to help more people.