Managing mental health problems can be difficult
We're here to help people navigate their challenges and feel less alone
We provide specialist homes and support for people experiencing mental health issues.
By focusing on the cause of the issue and using the personal experience and specialised training of our staff, we offer customers the right support – and help them develop a greater sense of resilience.
We do this because everyone should feel safe and secure in their homes and communities.
Our services
Find out more about the services we offer for those suffering from mental health challenges.
---
High-support housing
schemes
Our 24-hour supported housing schemes are for people who need more intensive support to recover and gain their independence.
---
Medium-support housing
schemes
We provide secure homes with one-to-one support to help people move towards a more independent life.
---
Acquired brain injury service
For people who have acquired brain injuries, we have a dedicated supported housing service to help with recovery.
---
Hospital discharge service
Our specialist supported housing schemes give people who are experiencing homelessness or mental ill health a safe place to live after time in hospital. We help boost their confidence and independent living skills so they can have a better future.
---
Floating support service
If you need less intensive support to manage your wellbeing, we offer free help for people in Haringey.
"I was unable to finish my master's degree due to having a breakdown and being admitted to a Mental Health Unit. Living in supported housing with staff around has made me feel safe and I feel less stressed and more confident in the future to restart my life. I plan to go back to university next year."

Hackney customer
Our impact
We're currently supporting over 200 people across six local authorities in London and Essex. But we're also easing the strain on the NHS, by helping our customers to reduce their dependence on public health services.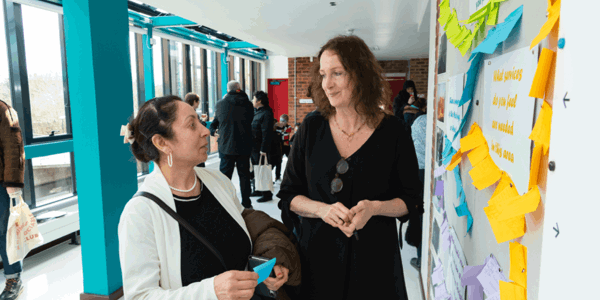 Our approach
Our specialist support workers use a number of different strategies to support our customers, choosing the right approach for each person's needs. Find out more about our approach to care and support.
Would our services benefit the people
in your area? We're always keen to expand our
services to help more people.