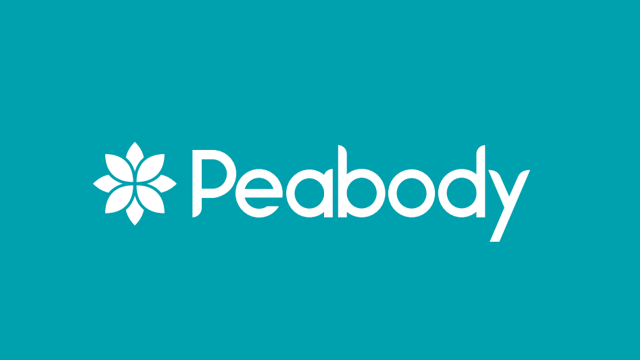 Peabody is excited to announce that two of its social value partners, Cook for Good and VINCI Facilities, won top awards for their commitment to local communities at the inaugural Social Value Leadership Awards.
Published: 28/04/2023
---
Cook for Good, a kitchen, cookery school and surplus food pantry on a Peabody estate in King's Cross, won best project. It provided 7,800 meals to Peabody residents in its first year and redistributed 10 tons of waste food. It also helped reduce social isolation and increase community engagement by hiring local people and volunteers.
VINCI Facilities, a building solutions provider and long-term Peabody partner, won the social value champion excellence award for continually exceeding expectations in terms of adding social value. The group has supported the Peabody Community Foundation for nine years, helping tackle issues ranging from child literacy to financial exclusion and mental wellbeing.
The awards formed part of a special week organised by the Social Value Leadership Group (SVLG). Made up of more than 30 housing associations and local authorities, the SVLG aims to maximise the social value benefits for customers and communities.
The awards focus on organisations that see social value as more than just a 'tick-box' exercise. They recognise supply-chain partners who've delivered valuable projects, contributed resources and provided opportunities for the benefit of local communities. At Peabody, providing value to our communities is integral to what we do. And working with partners such as Cook for Good and VINCI helps us achieve our goal of creating communities where people can flourish.
Cook for Good uses cooking to support local communities on the Priory Green Estate where food insecurity is one of the biggest challenges - almost half of children in Islington are living in poverty. It also tackles issues such as social isolation, food poverty and community disconnection. And gives local residents opportunities to learn new skills and access affordable food.  
Peabody has worked with Cook for Good from the start, providing financial support and giving the premises for free. By charging corporate customers to attend sessions in the commercial kitchen, it can sustainably fund its operations and continue to deliver a positive impact. Cook for Good also has partnerships with Meta, Argent and Ninja.
Peabody's partnership with VINCI Facilities goes back a long way. Through a 10-year Quality Homes Contract, VINCI committed both financial and in-kind support to the PCF with money ringfenced for an early year's literacy programme. VINCI have also contributed to projects such as Peabody's pan London Annual Toy and Food Hamper appeal and the Mason Mile Programme in Thamesmead.
As well as gifting thousands of books to young children and helping improve literacy and learning, VINCI has improved family wellbeing. Positive Steps Thamesmead, set up by Peabody and supported by VINCI, has helped thousands of families in the Thamesmead area who were struggling due to debt, financial hardship or food poverty.
If you want to find out more about these projects or others like it, visit the Peabody Community Foundation pages on our website.
Alternatively, if you'd like to get involved in giving back to the community yourself, find out how you can work with us.