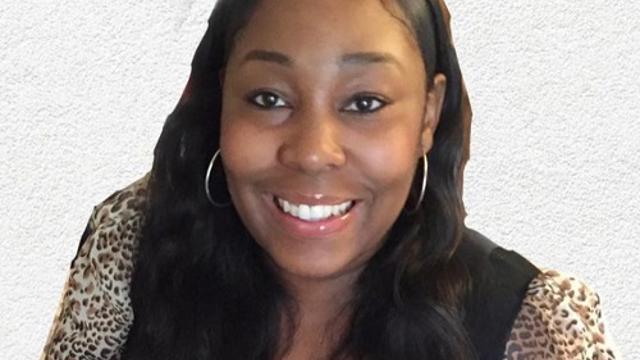 For International Women's Day, we'd like to introduce you to our Community Wellbeing Coordinator, Corrine Williams, who is going to tell us a little more about her role and how the wellbeing space activities and cafes represent the IWD 2023 theme #EmbraceEquity
Published: 07/03/2023
---
Hi Corrine, can you tell us a little bit about yourself?
I've worked in the Communities team for over eight years. My previous role was as a Money and Benefits Advisor, which I enjoyed, although it was hard work at times. I got to meet lots of our residents and get to know them while supporting them with their finances too.
The experience I gained as a money and benefits advisor has helped me in my role as wellbeing coordinator. It can impact your wellbeing if you've got money worries and are concerned about how you'll pay your bills. And, if you're struggling with your wellbeing, it can feel hard to think straight and focus on ways to improve things.
That's where the wellbeing cafes and activities come into play – it gives residents the time and space to focus on areas they'd like support.
I'm also a mum of two wonderful children and love Thai food. One of my guilty pleasures is watching home renovation programmes. Homes Under The Hammer and Location Location are two of my favourites, but the big winner for me is anything with George Clarke in. Old House New Home, Ugly House to Lovely House – I could go on. I think he's down to earth and understands how the space around you can impact your wellbeing. So as you can see, it's all about the wellbeing for me!
What attracted you to the role of Wellbeing Coordinator?
I'm passionate about helping people improve their wellbeing. I've always been empathetic to the needs of our service users and felt that the role would allow me to provide a safe space to support our residents with their wellbeing needs and help give them the tools and resources to solve any issues they may have while building knowledge, understanding and resilience.
This year's IWD theme appealed to me because of this. I feel that the wellbeing spaces and activities we offer are helping many of our residents – not only our female ones – by recognising them as individuals with different life experiences and working with them to provide them with the right support and opportunities.
Why is IWD important to you?
It's an excellent opportunity to empower women while celebrating, reflecting, and learning from our successes too. I like the different themes each year, too – they help you consider how the issues and topics impact everyone and supports me to tailor events and activities that are relevant for our residents.
The day also helps people connect, which is another focus for our wellbeing spaces and cafés – bringing people together, so they feel part of something and not isolated within their community.
How do the wellbeing spaces provide opportunities supporting local women?
The wellbeing spaces are a collaboration between Catalyst's Advice and Wellbeing, the wider Communities and Housing teams, and our external partners, providers and local services to support our residents with their wellbeing. This collaborative approach is helping establish local networks to support residents in their community.
We work with residents who find it difficult to access the support they need through mainstream services, enabling them to connect with local charities and services that can support them with anything from isolation, food and fuel poverty and physical health needs to family support, financial advice and emotional and mental wellbeing.
Here are a few of the activities we've introduced to support some of our female residents so far:
• Our sewing for wellbeing sessions has improved the economic stability of four customers who, since joining the group, have started their own Etsy store.
• Supporting small grassroots charities with female directors.
• Free health checks focusing on female health issues in a safe and welcoming space.
• Raising awareness of issues directly affecting women – supported recent FGM and period poverty events and introduced menopause and young mothers' drop-in sessions.
• Group sessions that encourage women and allow them to empower themselves, their children and their families by accessing resources in the local community.
Any upcoming IWD or female-focused activities you'd like to share?
The Brent wellbeing café is hosting an IWD special event on Wednesday, 8 March. They'll be a talk from local Brent resident, Paulette Harris-German,  about how she has overcome barriers to become a successful freelance producer, actress, presenter and public speaker.
The CNWL health team will also be available on the day, offering women's health advice, and the team will be giving away free handmade sustainable period packs.
Visit our what's on calendar to learn more about our IWD wellbeing event and what else is happening at our wellbeing spaces.