Back to news
Housing associations can tackle health inequalities through partnerships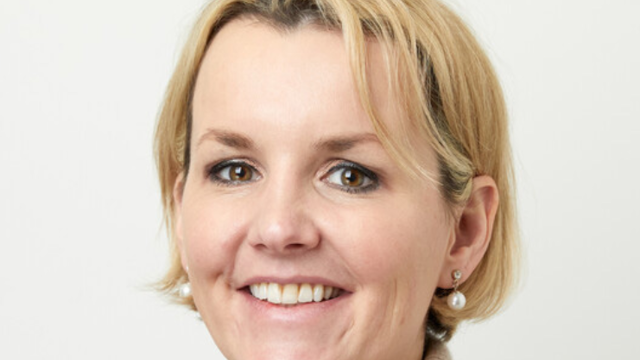 Peabody has formed a group with fellow housing association Grand Union and a trio of local authorities to boost residents' health and wellbeing. Our Chief Operating Officer, Elly Hoult, explains more.
Published: 22/08/2023
---
This article was originally published in Housing Today.
I remember in my teens moving from a prefabricated home that had single glazing and an antiquated heating system into a brand-new home and the immediate, positive effect on my wellbeing. The prefab home was poorly maintained, damp and cold, while my new home was warm, safe and dry. My home is my sanctuary. It's where I rest after a busy week at work and it's the place I want to be when I feel under the weather. We all know how important our homes are to how we feel. Poor quality housing affects people's physical and mental health and wellbeing.
The links between health and housing are long established and well known, and housing is a significant building block of good health. What I think is surprising though is how profound and far reaching the effects of poor housing are. The importance of place and home and the effect it has on our mental and physical wellbeing was starkly underlined through the pandemic. And it's back in the spotlight with the ever-worsening cost-of-living crisis.
We know many homes are not up to scratch, with damp and mould featuring heavily in complaints about housing. Living in a poor-quality home can literally take years off resident's lives.
In the western world we spend more than 90 percent of our time indoors* and more than 8.5 million people live in social housing in England, almost half of them in the most deprived 20 percent of neighbourhoods. Data from the Office for Health and Improvement and Disparities shows that men in the most deprived areas in England are expected to live nearly 10 years less than those in the least deprived areas and women in the same areas can expect to live seven years less. Smoking and obesity are more prevalent in more deprived areas.
The need to tackle these health inequalities has become more widely accepted but things are not changing quickly enough. Life expectancy has stalled for the first time in 120 years, and the length of time spent in poor health has increased. Child poverty has increased, with housing costs playing a significant part in rising poverty levels.
Affordability has a huge impact on life chances. As well as paying the rent, there are also the costs of heating homes and meeting other household expenses. We know our residents were struggling long before the current crisis. Around 80 per cent of residents surveyed more than 18 months ago were already turning their heating off or down when they would usually have it on and almost half were spending less on food to compensate for the rise in fuel bills. More than 40 per cent were restricting heat use and spending less on food, neither heating nor eating adequately. This exacerbates damp and mould and can accelerate a range of physical and mental health challenges.
Not addressing the causes that underlie poor health have long-term costs for public services, as well as huge impacts for individuals. Estimates of the costs of poor housing is £1.4 billion in first-year treatment costs to the NHS alone, and around £18.5 billion annually in wider costs to society, including social care.
So, what can we do?
The good news is that we can address health inequality and make a difference. The causes of poor health are complex but are not insurmountable if we work together and make the case for more investment. Housing associations and council landlords play a key role in this, and our homes can make a significant difference to help tackle these inequalities.
Landlords can help people with complex needs, offering support if needed while addressing any issues in the home, reducing negative impacts on health and lessening the burden on the NHS. Housing associations can also help when people can't leave hospital due to unsuitable housing, arranging home adaptations and ensuring their home is safe to return to. Figures estimate that around 13,000 people in England are occupying hospital beds despite being medically fit for discharge, costing the NHS £300 a night.
At Peabody, our managing director, Kirsty Pepper, has been leading a three-year partnership with housing association Grand Union and the Public Health team for Bedford, Milton Keynes and Central Beds, to bring health and housing closer together to achieve both individual resident and wider societal benefits.
We formed the group in April last year seeking to tackle health inequalities in our shared communities and in doing so create a blueprint for a new way of working between health and housing. Housing is one of the building blocks for good health that falls outside of the direct responsibilities of public health, so working in partnership is key to making a difference.
Findings from the first year of our programme have found that the appetite is there to work together to tackle health inequalities. We can join forces to improve access to and take up of public health services, co-designing services to get better results. But this takes time and outcomes can be difficult to measure. We need to build trust with residents, so they engage with us. There is low awareness of public health services among social housing residents, as well as housing colleagues. In the first year of our partnership, we secured more than £44k which benefited over 200 residents.
As social housing providers, at Peabody we take our social purpose seriously; we do more than bricks and mortar and it is only with partnership working that we can achieve more. The lack of safe, secure and affordable homes is a public health issue, and it is up to us to make the case for government to fund more of it. We also have a duty to work in targeted partnerships to do what we can practically to make a difference to people's health and wellbeing through safe, secure and affordable homes.