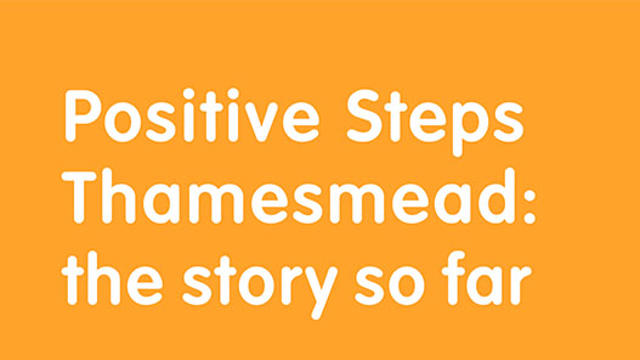 Showing the value of social prescribing
Published: 25/05/2022
---
Positive Steps Thamesmead (PST) is our social prescribing programme delivered by a dedicated group of volunteers. It aims to help local people who have health issues which are rooted in socio-economic problems. The PST team, made up of local volunteers, works to connect with people who are struggling, understand their needs and put them in touch with relevant support services.
Since we launched in April 2015, PST volunteers have met with 3,608 clients and made 5,374 referrals to support services. Over 80% of local people who have used PST say it has helped them. 
As well as improving outcomes for people in need, the research found that Positive Steps is having a wider impact: relieving pressure on oversubscribed GP services, enabling local partners to deliver more support, and enabling volunteers to build skills and confidence while connecting with their community.
Our latest evaluation report outlines these findings and more. It also includes a series of recommendations to help others who might be thinking of setting up social prescribing services. It will enable us to continue conversations on social prescribing with our partners, as well as the London Borough of Bexley and the Royal Borough of Greenwich. Working together, we can bring positive and lasting change to those who need it most.
Download the report:
Social Prescribing: an evaluation of Positive Steps Thamesmead (pdf, 1613kb)