Building a caring business. Inside and out
When you work with us, we'll give you the wrap around benefits you need to flourish in all areas of life. So you feel able to do the best job possible.
Check out our employee benefits highlights below
---
Broader rewards, personalised packages
We offer a wide range of benefits that are as diverse and unique as our colleagues:
Pension
Childcare vouchers
Retail vouchers
Payroll giving to charity
Volunteering days
---
Your wellbeing
Our wellbeing offer includes:
Dental insurance
Health assessments (family included too)
Critical illness insurance
An annual allowance to spend on health benefits (e.g. gym memberships)
A 24/7 helpline that offers counselling and legal advice
Employee-led diversity networks, championing Race Equality, LGBTQ+, gender and family events
---
Learning and development
We'll help you to realise your potential and go from strength to strength through our:
Extensive induction programme
E-learning options and over 70 classroom-based courses
Support for applications for external qualification funding
---
Flexibility and family
We offer:
Enhanced maternity and adoption pay
Time off for emergencies
The potential for part-time, compressed hours
Hybrid working options
Please talk to us at your interview about your needs and we'll do as much as we can to meet them.
Rewards and recognition

We have a Peabody Reward scheme and the WOW! Awards programme for those who go above and beyond. There's also a long service recognition and options for a sabbatical.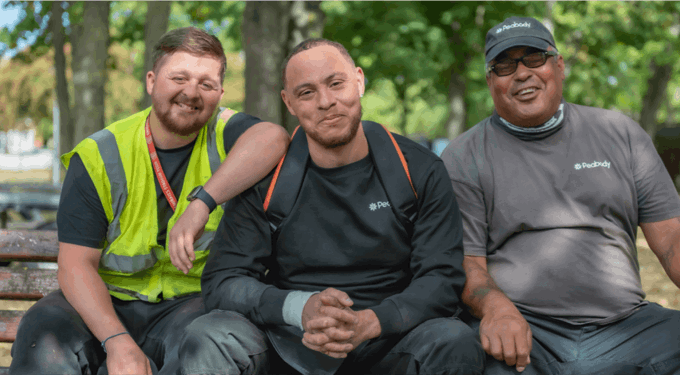 Apprenticeships
Earn and learn while building your skills. Why not become a Peabody apprentice?
Equality, diversity and inclusion
How we're helping everyone flourish at Peabody – by supporting growth and celebrating diversity.